04 – Unsigned Tonnesen Images
Though unsigned, these prints from Lois' collection contain Tonnesen identifiers.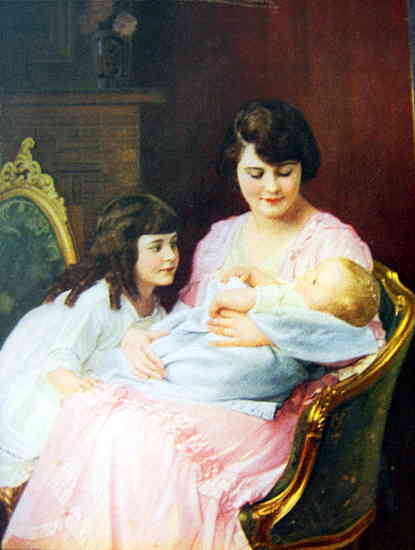 Picture 2 of 14
The two chairs in this undated calendar illustration are from Tonnesen's studio circa 1920. The dress worn by 'Mother' is the same one worn by a model in a different photo found in the Oshkosh Public Museum archive. Family members of Virginia Waller have identified her as the girl in this scene, although Virginia never had long hair! Virginia, born in 1913, modeled until about age 7. Using a magnifying glass in strong light, it does appear that the long curls may have been added by the illustrator.