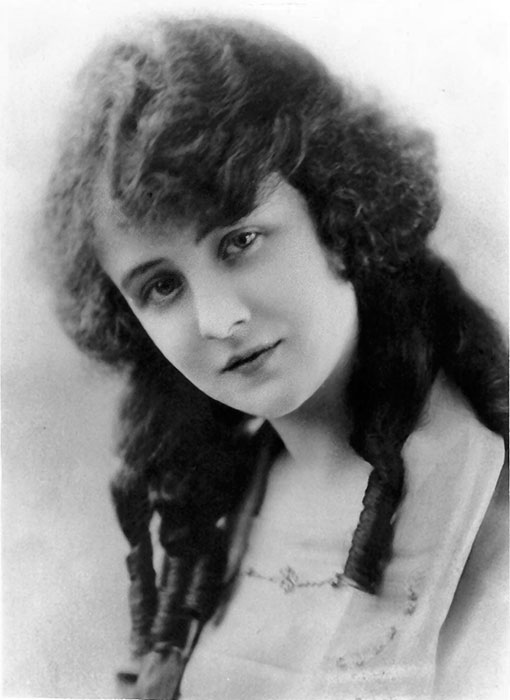 Editor's Note: There are new developments in the story of the "Glory of Youth" photo . A reader who has an original of that photo has identified the model as her grandmother, Beulah Clark Dunn. Interestingly, like Vera Hedderman whose story is told below, she was born in 1903 and won newspaper acclaim for her beauty. The two models bore a resemblance to one another, and both posed for print art in the early '20s. But it now appears that it was Beulah Clark Dunn who actually sat for the "Glory of Youth" photo. Her story appears, above, in the post titled "Chicago Area Family…" We thank the families of both models for generously sharing their stories and helping to enrich our understanding of the "Golden Age of Illustration." – Lois, 4/22/10
No sooner had the March issue of Chicago Magazine, with its feature on Beatrice Tonnesen titled "Camera Obscura", hit the newsstands than I received an email from Senior Editor Geoffrey Johnson, the article's author. It seems a local resident, Bridget Roth, had spotted a woman she believed to be her grandmother among the many Tonnesen photos and prints that were featured! Naturally, I contacted Bridget immediately.
It was a circa 1922 Tonnesen portrait of a beautiful young woman, discovered last spring at the Winneconne (WI) Historical Society, that had caught Bridget's eye. Chicago Magazine ran it alongside an image of a print by famous illustrator R. Atkinson Fox that he titled "The Glory of Youth." Fox had obviously painted from Tonnesen's photo. Both images looked to Bridget Roth like her grandmother, Veronica Josephine Hedderman Hanley (1903-1976), often known as Vera.
Bridget contacted her sister, Megan Hutchison, who emailed me images of the only two photos known to show Vera at around the time the Tonnesen photo was created. Apparently, their grandmother had been modest about her brief modeling career. In 1925, she had married an up and coming banker, Robert Emmett Hanley, and, like so many women of her time, she gave up her career and focused on his. The couple became the parents of seven children and 52 grandchildren!
Bridget and Megan remember their grandmother as having remained elegant and beautiful throughout her lifetime- not surprising in view of what I discovered as I researched Veronica Hedderman. In January, 1923, the Chicago Tribune named her one of "The Twelve Most Beautiful Women in Chicago." The short bio accompanying her photo described her as "auburn-haired, blue-eyed, with intriguing long black lashes."
Having received the two photos of Vera, I compared them to other photos and prints in my files. It turns out that there are four photos of the model believed to be Vera in the collection of the Winneconne Historical Society and another in the Tonnesen Archive of the Oshkosh Public Museum. I also have her image on several prints and advertising pieces in my own collection.
Shown in slideshow (L to R): Two photos of Vera Hedderman Hanley courtesy of her family. The first is by an unknown photographer and the second one is marked "Moffett Studio"; "The Glory of Youth" by RA Fox (Courtesy Pat Gibson); two Tonnesen photos-one showing the "Glory" model from a different view and one which may show the same model holding a fan.
(C) 2010 Lois Emerson