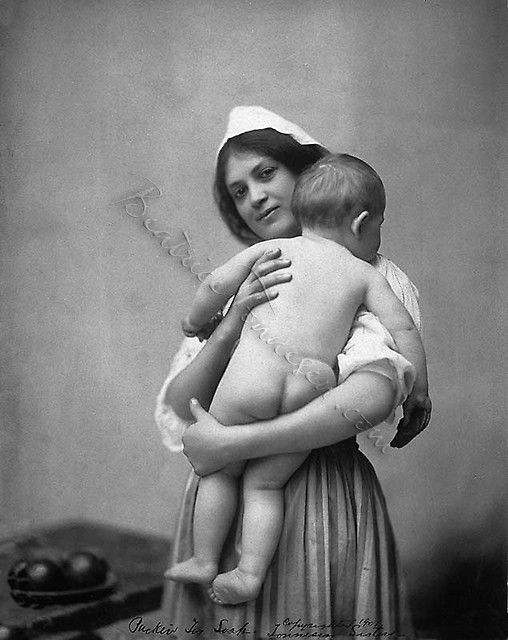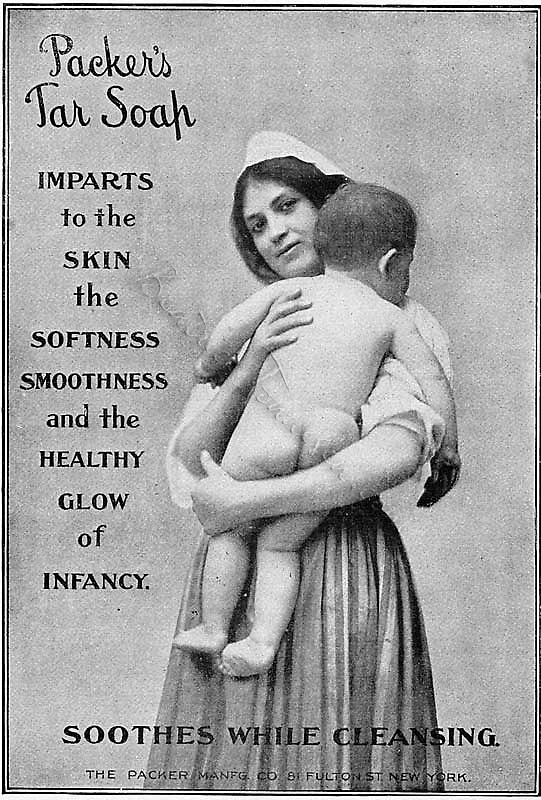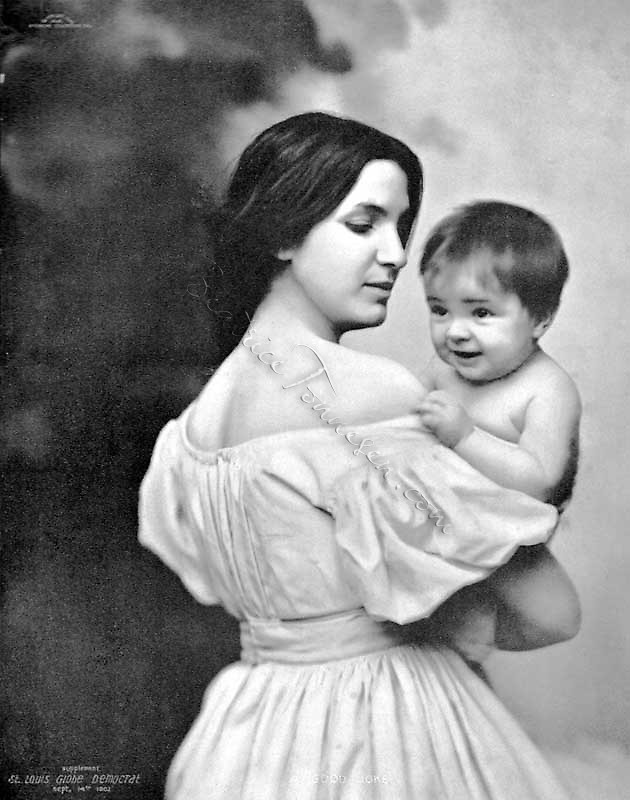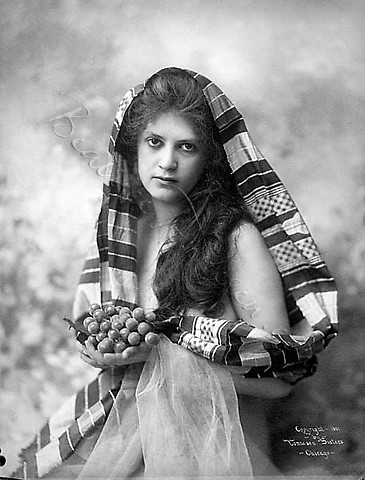 A striking photo, found two years ago by the Winneconne (WI) Historical Society, showed a beautiful young mother holding her naked baby. A handwritten note on the photo indicated it had been copyrighted in 1901 by Packer's Tar Soap. The photo appears to have been taken in the same session as the more famous "Tonnesen Madonna" featured here in a post from Chicago Magazine's 312 blog. Recently, I was fortunate to be able to purchase the finished Packer's Tar Soap ad from an online gallery, and can now present the "before and after" versions of this beautiful ad in the slideshow at right. I've included images of another mother and child photo from my collection which appears to have been shot at the same time, and a photo from the Winneconne Collection which appears to feature the same woman without the child.
Additionally, as I was preparing this post for publication, two related events occurred: First, one of our site visitors, Chip McElroy submitted a photo of a woman in a distinctive woven wrap who reminded me of both the mother in the Packer's Tar Soap Ad and "Muriel" shown in our post titled "How Tonnesen's Fedora Became Thos. D. Murphy's 'Muriel'." Next, I happened upon an online image of the original "Fedora" published in 1901 in "The Inland Printer", v. 27, page 224, available on the Hathi-Trust website. Amazingly, "Fedora" was wearing the same distinctive wrap as the woman in Chip McElroy's print! I'm including the McElroy image as the fifth image in the slideshow at right. Personally, I am convinced that the same model appears in all of the images. What do you think?
Slideshow images, L to R: Photo for Packer's Tar Soap ad; the completed ad; related photo from my collection; related photo from the WHS collection; photo courtesy Chip McElroy.
Copyright 2012 Lois Emerson