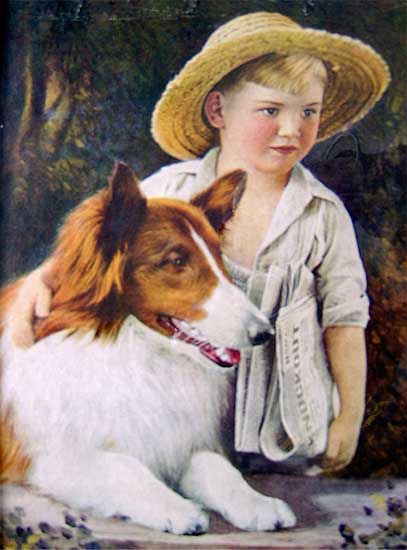 Picture 30 of 30
I think the boy looks slightly older here than in the two previous images. Maybe it's just because he looks larger in his closeup. I've tried to determine the date of the newspaper, whose headline contains the word "knockout," but without success. This collie appears in several known Tonnesen images, one of which can be confirmed to have been taken sometime prior to 1920. 9-30-CTle.
30 images have been posted in
Slideshow Album 9
. Navigate to Screen 2 of the Slideshow Gallery. There was wide variation in source material and original image quality, as represented in the results.