01 – An Introduction to Tonnesen's Work
A Sampling of Tonnesen prints from Lois' collection.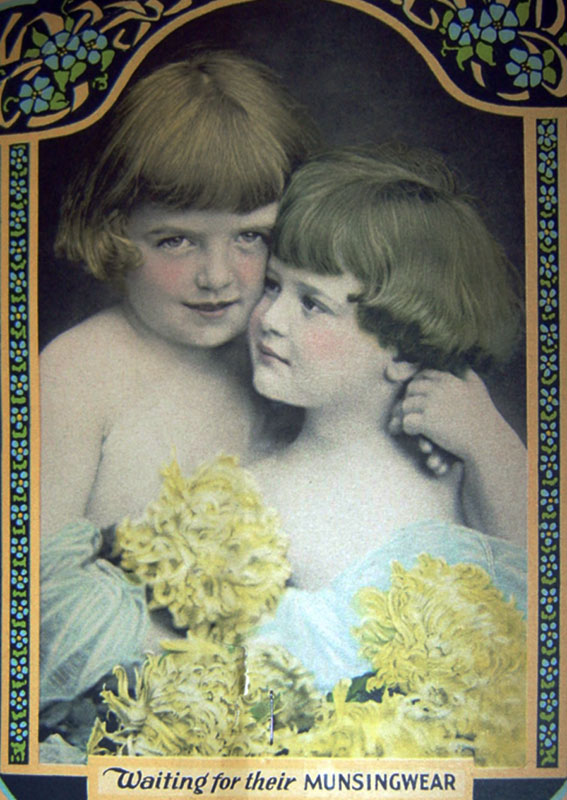 Picture 1 of 6
"Waiting for their Munsingwear," unsigned. This print came from a Tonnesen photo owned by the Oshkosh Public Museum. The girls were Tonnesen models Betty Crowe (L) and Virginia Waller (R). Based on their ages and the years during which they modeled, we know this photo was taken around 1917. But the copyright date on this fan is 1926. This could indicate that Munsingwear purchased the copyright much later, either from Tonnesen or from someone else.