04 – Unsigned Tonnesen Images
Though unsigned, these prints from Lois' collection contain Tonnesen identifiers.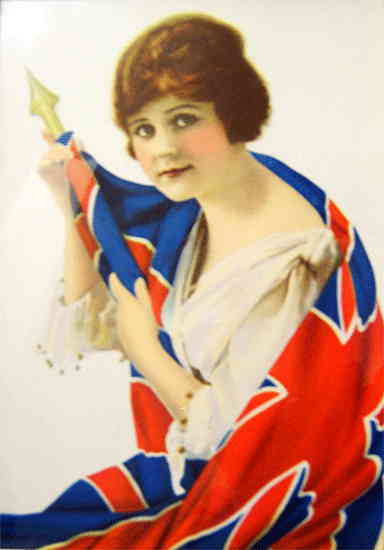 Picture 1 of 14
A version of this print in which the woman is draped in an American flag is shown later in this slideshow, demonstrating how one photo might be used to produce finished prints with variations on a theme. Both prints originated from the original photo (with American flag) housed in the Tonnesen Archive of the Oshkosh Public Museum. Circa 1918.